Jimmy Slyde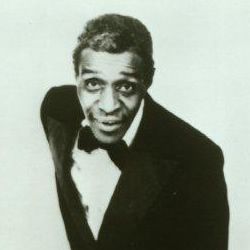 Jimmy Slyde (October 27, 1927-May 15, 2008), the supreme jazz hoofer known for his musicality, impeccable timing, and ability to glide effortlessly across the stage, was born James Titus Godbolt in Atlanta, Georgia, October 27, 1927, later becoming known as the "King of Slides". Around the age of three his family moved to Boston, where he received his early musical training at the Music Conservatory. The training gave him a good conception of music, but standing in one place for a couple of hours and bowing was tedious, and he needed to move. Encouraged by his mother-- who wanted him to do something other than baseball, basketball, hockey, and football to contain all that physical energy-- he decided on dance, especially after seeing many tap dancers perform in Boston theatres and burlesque houses. He was enrolled at age twelve in Stanley Brown's dance studio in Boston, where he watched Bill Robinson, Charles Honi Coles, and Derby Wilson practice their moves; and where from his instructor Eddie "Schoolboy" Ford he first learned to slide. "It's pure magic, and I don't know how he does it," dance critic Sally Sommer later wrote about the move that became Slyde's signature inscription over a bebop line: "He's upstage left and sliding downstage right as fast and smooth as a skier, arms held out to the side, head tilted. He stops the cascade by banking backward, slips into a fast flurry of taps, working quick and low to the floor and ends the phrase by pulling up high and flashing off a triple turn." Also at Stanley Brown's studio, he met Jimmy Mitchell, who went by the name "Sir Slyde" The two developed an act called the Slyde Brothers-- Godbolt taking the name of Slyde-- and began appearing on the club and burlesque circuit in New England. As their reputation grew, they received invitations to perform in the shows the big bands were developing and taking on the road. The Slyde Brothers worked with Count Basie, Duke Ellington, Louis Armstrong, and other great bandleaders of the era: "When I was dancing with the bands, people loved it," Slyde recalled:
"During a song, I would tap about three choruses. And then the band would come back in, and I'd do another two and a half, three choruses. Then I'd close it up and whip it out. I tried not to get too mired in routines. I'm not a routine man. 'Cause dancing is a translating thing, especially if you're tapping. You're making sounds yourself . . . different dancers have different sounds. Some dance heavy, some dance light. I'm strictly sound-oriented. Tap dancing fits with the music-- it's like a summation there."
As Slyde came into his own, opportunities for hoofers were drying up in America. In 1966 at the Berlin Jazz Festival, Slyde, Baby Laurence, James Buster Brown, and Chuck Green were hailed as "Harlem's All-Star Dancers" with a band comprising Roy Eldridge (trumpet), Illinois Jacquet (tenor sax), Jimmy Woody (bass), Milt Buckner (piano), and Papa Jo Jones (drums). Europe seemed the only remaining host for opportunities in jazz. In the late sixties, Slyde returned to Europe, and in the seventies, he expatriated to France and settled in Paris where, with the help of jazz pioneer Sarah Petronio, he helped to introduce rhythm tap. He returned to the states after performing in the Paris production of Black and Blue (1985) and was immediately absorbed into the tap revival. He was a much-in-demand guest artist on the national and international tap festival circuit; and with master tap dancer and teacher Dianne Walker was a strong presence in the Boston and regional Massachusetts tap scene. He also served as a mentor to new artists by hosting weekly sessions at the club LaCave in New York City where he attracted an international array of dancers, including Herbin Van Cayseele (Tamango), Max Pollak, Karen Calloway, Roxane Semadini-- who he nicknamed "Butterfly"-- and Savion Glover, who called his teacher "the Godfather of tap" and "one of the true masters of the art form." The decade of the eighties was glorious. Slyde was featured dancer in such films as The Cotton Club (1984), Motown Returns to the Apollo (1985), 'Round Midnight (1986), and Tap (1989), starring Gregory Hines, and in the Tony Award-winning Broadway musical Black and Blue (1989). In his solo to "Stompin' at the Savoy" in that musical he improvised with rhythms, coming down the backside of the off-beat, playing those edges, scraping his shoes against the floor, and sounding out the brushes of the snare drums. "His timing was impeccable," Jane Goldberg remarked about Slyde's ability to make the audience hear every sound in a phrase. "He was a real purist." Slyde's numerous honors include a National Heritage Fellowship from the National Endowment for the Arts (1999), a John Simon Guggenheim Foundation fellowship (2003) and the Dance Magazine Award (2005). Even as his health waned in his later years, and he was increasingly absent from the tap festival circuit, Slyde managed to mentor a new generation of dancers, among them "Rocky" Mendez (b. 1980), who received a Massachusetts Folk Heritage Award to apprentice with the master. He urged Rocky not only to go back to the basics—the time steps, shuffles, riffs, and brushes-- but to become immersed in rich depths of the jazz tradition. When Jimmy Slyde died on May 16, 2008, in his home in Hanson, Massachusetts, dancers around the world mourned him as the last great tap dancer of the big-band and bebop eras who experimented with rhythm and tonality, and who regarded tap improvisation and the ability to swing as a spiritually-enlightened conversation.